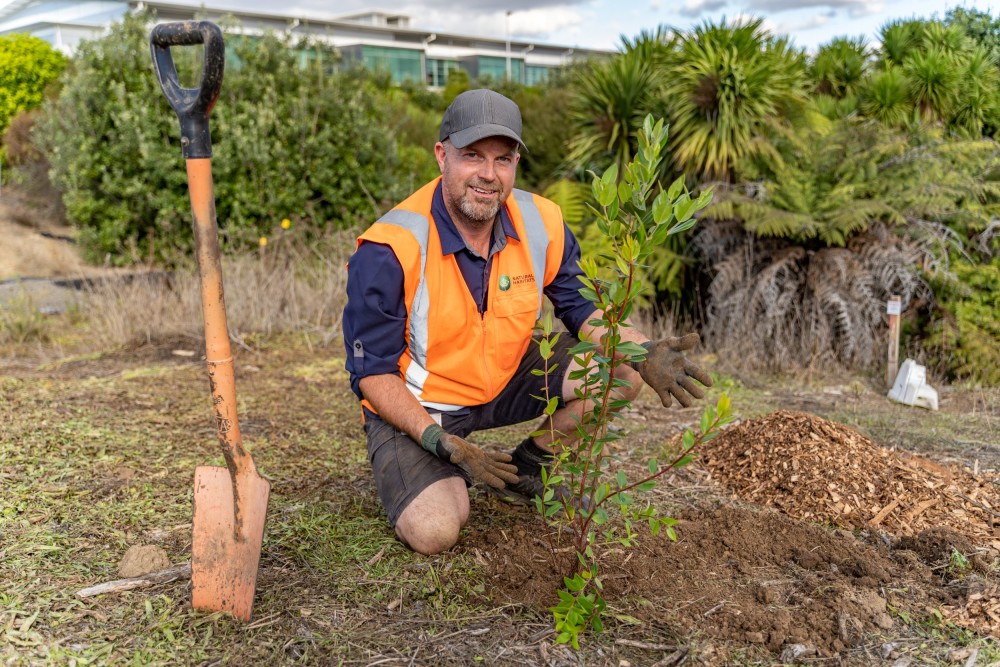 Sustainability is fundamental to our business and underpins our purpose: creating environmental solutions for a better world.
Our vision is an environmentally thriving New Zealand with landscapes that positively contribute to climate change and the lives of those that enjoy them.
We take a holistic approach to sustainability, committing to positive outcomes for the planet, people, partnerships and performance.

We are today's custodians of the environment for the benefit of future generations
We recycle our green waste
We seek out reuse options for our plant pots
We use biodegradable plant guards
We favor fuel efficient vehicles
We utilise the sun to charge our tools and rain to water our plants
We put the wellbeing of our people first
Without our people, we have no business
We support and encourage diversity and inclusiveness
We develop our people for tomorrow's world
We actively promote a positive culture
We promote a long-term partnership view, that's mutually beneficial
We encourage progressive and developmental thinking
We have a long-term sustainable outlook for our staff, clients and the environment
View our sustainability policy