Congratulations to Chris Bean who marks 20 years of service with Natural Habitats this month.
On being the first in our team to reach this impressive milestone, Chris said
"It's really been the people who have kept me going throughout the years. Aside from from sleeping, the biggest part of your life is work so having the right team around you is really important."
Throughout his years of service, Chris has worked with numerous clients, maintaining and caring for their gardens as if they were his own.
"I've been really fortunate with the clients I have, some of them have even been with me since I started with Natural Habitats."
Originally from the UK, Chris moved over from Australia, with founder Graham Cleary bringing him on in 2003.
"I've had some wonderful things happen during my years with Natural Habitats. I've meet my wife, started a family and made a home.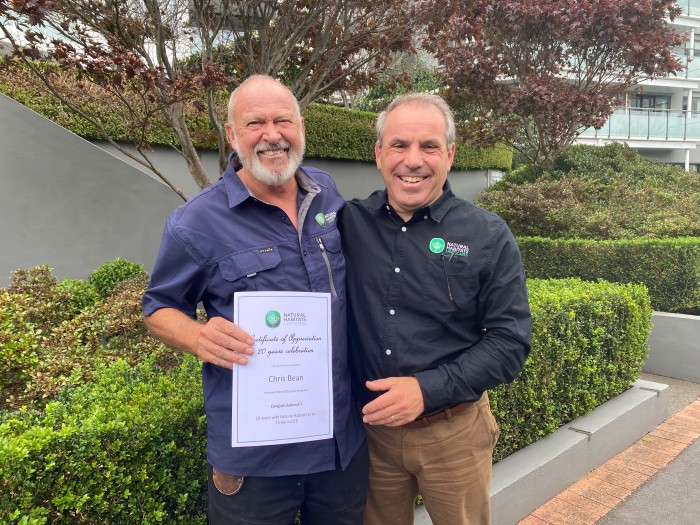 Pictured above: Chris Bean stops for a photo with Chief Operations Officer, Brian Spencer at Broadway Park Apartments.